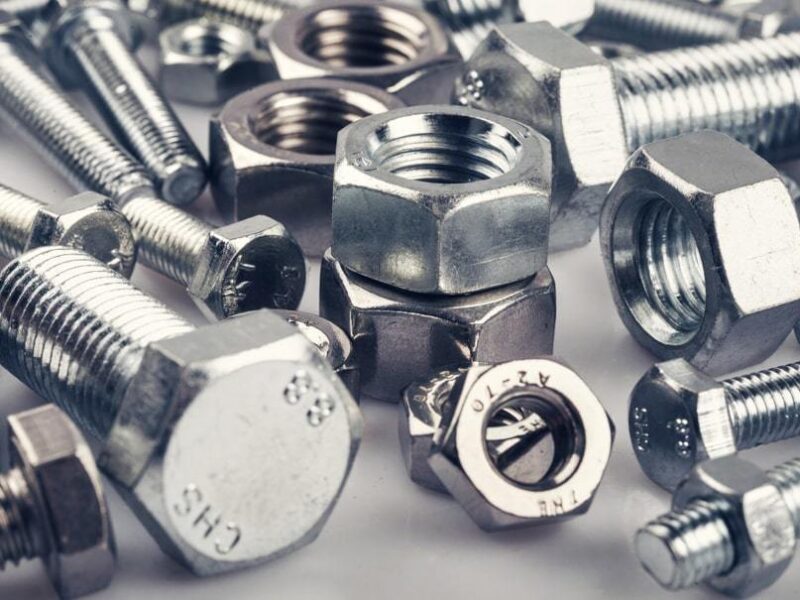 Manufacturing the appropriate bolt and nut requires the right machinery and technology. Without the right technology and machines, you can't make the right products. We at NC Shah & Co, use the most innovative and complex tools to create vital bolts and nuts. Our company exclusively handles the extensive process of making high-quality bolts and nuts. Our facility produces popular grades such as 8.8-grade nuts and bolts with the most advanced machines to date. Also, we use modern thread rolling machinery to perform 100% thread rolling.
To find the right quality of bolts and nuts, one has to figure out the grade/strength of the bolt. This is visibly marked at the top/head of the bolt. Bolts are classified by grade, from grade 2 to grade 8, where each grade denotes the strength. The higher the grade, the stronger the bolt. The strength needs to be determined by the use of the bolt.
Bolts and nuts product safety is very important to us, so we make sure that we utilize the latest technology and procedures from raw material selection to final manufacturing to ensure that the best goods are created every time. Our bolts are utilized in the most important applications all over the world, whether it's in windmills, solar plants, trains, or heavy engineering, chances are you'll see our brand and name somewhere.
Every component of a project, from the top to the bottom, serves a vital purpose, and without high-quality bolts and nuts, it would inevitably fall apart. A bridge must be able to withstand the constant weight and traffic of autos, and a sewage treatment plant must be able to control thousands of gallons of water and waste. The correct materials for each project ensure that they will function as expected, but the right fastener design ensures consistent performance. Every construction project runs smoothly and safely thanks to high-quality fasteners built with suitable steel to withstand the elements and pressure.
We have a devoted staff of trained individuals who works relentlessly to ensure that the best performance is delivered in excess of the customer's expectations.